The 'Back Pocket' Mind Trick That's Probably Keeping You Stuck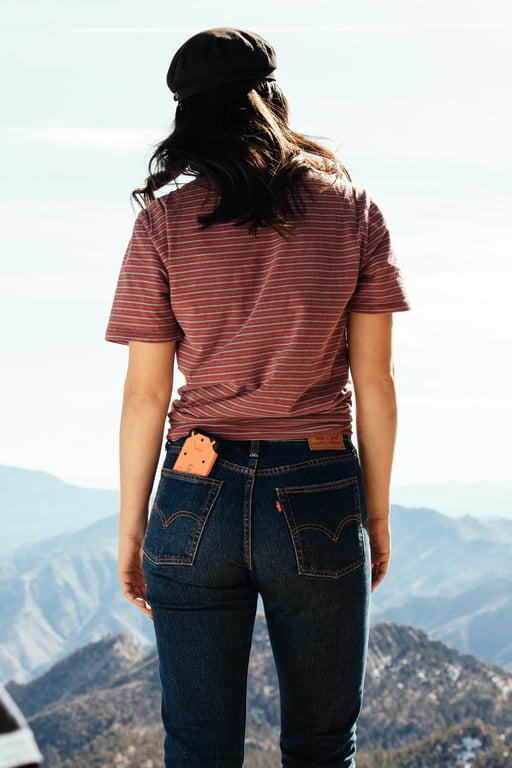 Making The Move On Your Big, New, Idea
Imagine this: you've finally decided this is your year to make a move on that big, new idea.
You're gonna start the band, or write the book, or start selling the thing, or whatever.
And, you know that it's not going to be easy.
It's going to take some work.
It's going to take loads of dedication.
And it's definitely going to require you to execute on your best ideas.
Taking Inspired Action
Of course, one of the best ways to move forward towards your dreams & goals is to take action!
But there are so many obstacles that can get in our way.
Life comes up.
Day to day challenges and expectations present themselves: meals to make, dishes to do, birthday parties, laundry, etc., etc., etc.,
But what if I told you those daily 'life obstacles; are really not the biggest threat?
What I am really referring to, when I talk about obstacles, are the MENTAL BLOCKS, which get in the way of prioritizing our goals & dreams.
The mental blocks are much sneakier than the day-to-day blocks
The mental blocks will trick you into thinking they are helping you.
But really, quite often, they are keeping us STUCK.
Presenting: The Back Pocket Mind Trick
One VERY COMMON block is something I often refer to as the back pocket trick.
It's a mind trick we play on ourselves.
But once you learn it, it won't be able to keep you in its grip any longer!
The back pocket trick is a trick of scarcity. It's a trick of the mind, which tells us to KEEP our BEST ideas tucked away in our back pocket for a rainy day.
This sneaky mind trick tells us that we need to KEEP our best ideas on standby, until everything is lined up perfectly.
This trick of the mind is incredibly convincing, too.
It shows us, relentlessly, all the reasons why we shouldn't act on our ideas.
It tries to tell us…
We're not ready.
We don't want to waste the idea.
We don't want to look foolish.
We need to think it through.
Lies. Lies Lies. Lies.
Because the truth is, we will never be fully ready.
And the even BIGGER truth is (and this my favorite part about OUTING the back pocket trick the mind plays on us):
When we take one idea out of our back pocket and take inspired action on it, three more NEW ideas SPRING FORTH into it's place.
Ok. That's not a scientific thing.
It's more of an estimation from my personal experience.
But here's what's been true for me: when we take action on an idea, the lessons we learn from it and the experiences we gain almost always bring forth NUMEROUS new ideas to fill our back pockets back up!
Acting on the ideas on your back pocket is the ULTIMATE act of abundance.
Abundance, which says…
There are plenty of idea.
There are plenty of paths forward.
There are plenty of opportunities.
Our mind tells the lie that we can't and shouldn't use our best idea because there aren't very many more, so don't #&*% it up!
But the opposite is true.
The more we act on our ideas, the more inspiration fills our lives— and our back pockets.
xo,
Sylvia, Cofounder of Lifted Naturals
P.S.- Looking for more? There's SO much more where that came from. Click around and enjoy more blog posts, or click over to our shop where you can find TOP NOTCH products for MOOD support.