Which Lifted Mood Probiotic Should I Take?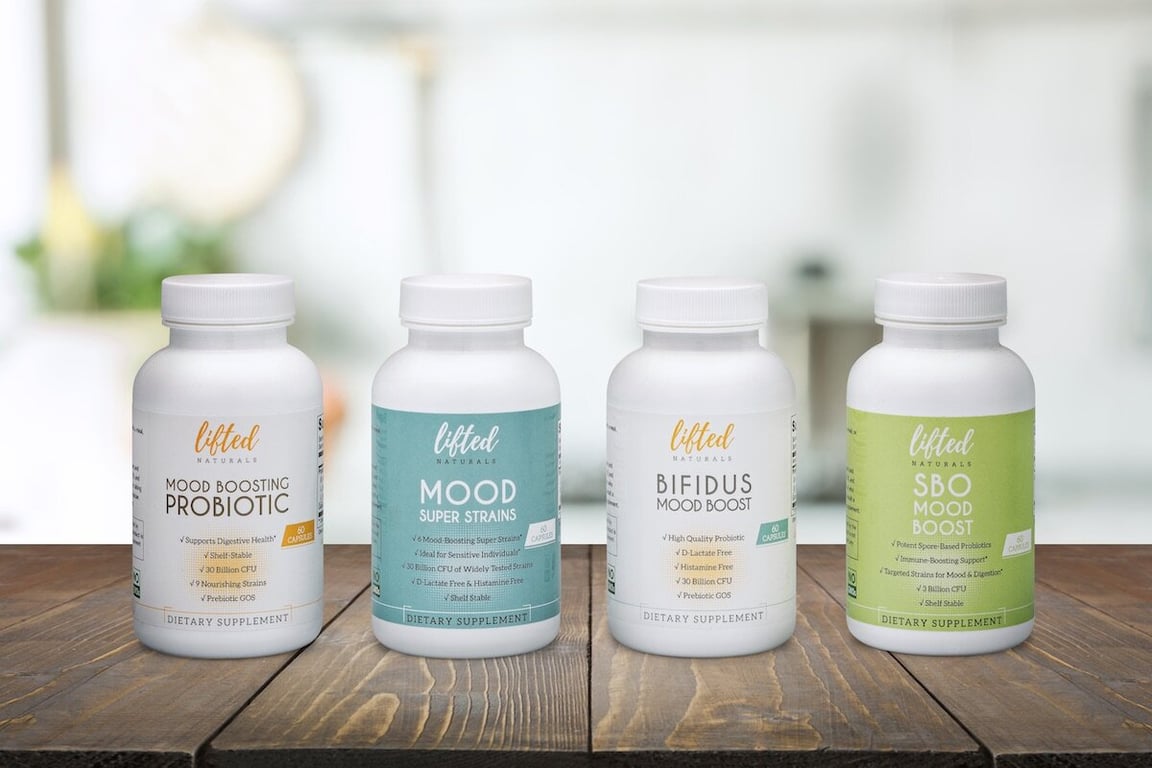 Four different mood probiotics?
With so many new people finding out about the power of probiotics for emotional health, we wanted to tackle the most common question we get:
What's the difference between the formulas … and which one should i take?
For starters, all of our Lifted Probiotics are designed to help with digestion AND mood… and provide immune boosting support.
And! All of our probiotics are icky-filler-free. As for which probiotic will work best for you? It's more a matter of your individual needs.
Two of our probiotics include both a probiotic AND prebiotic and two of our probiotic formulas have JUST probiotics….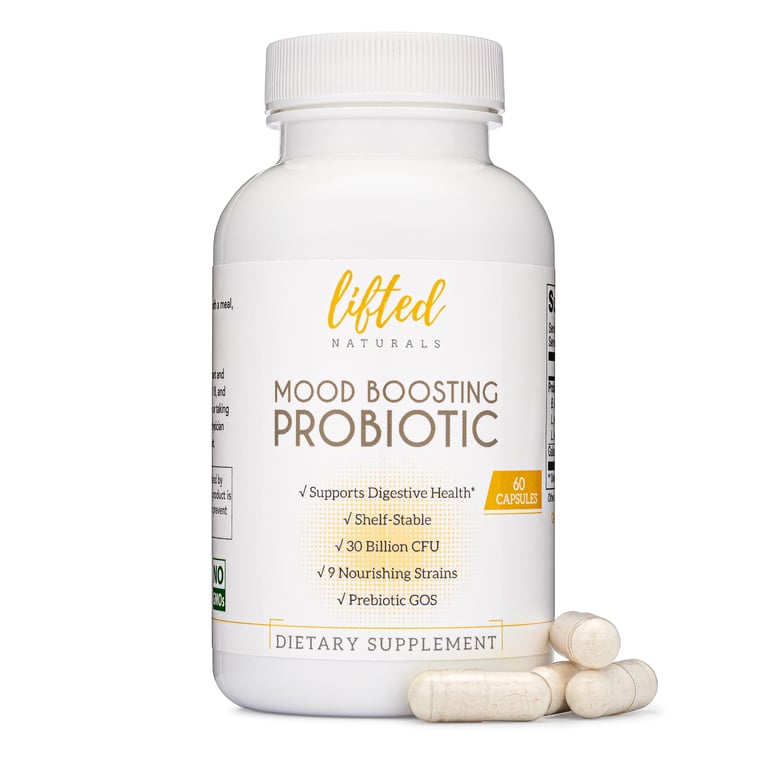 Mood Boosting Probiotic
If you don't have any known histamine sensitivities, then we typically recommend you start with our top seller, Mood Boosting Probiotic.
It has NINE different strains of feel-good bacteria (all targeted to help with mood and digestion), along with the prebiotic, GOS; another mood-booster! According to our research, GOS is one of the BEST prebiotics fibers to help the body more efficiently handle stress.
Prebiotics are great because they help to repopulate the gut with the "good guys." However, some people are sensitive to prebiotics, which is why we have two probiotic formulas with JUST probiotics and two probiotic formulas with prebiotics included. This formula is our original MOOD formula and our top seller.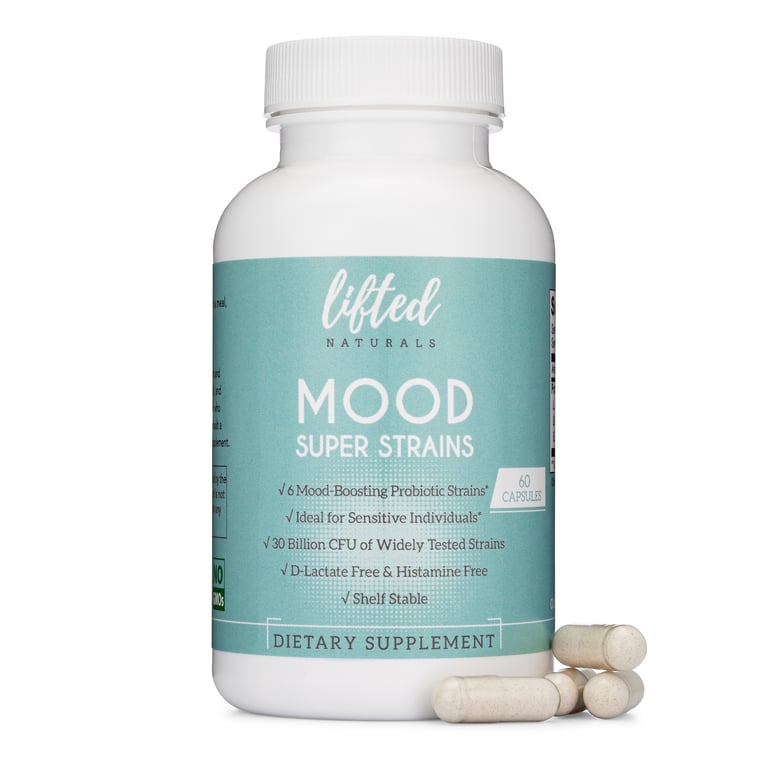 Mood Super Strains
Mood Super Strains is our non-histamine producing probiotic formula… with no prebiotics.
It has 5 different bifidobacteria species and one type of Lactobacillus: Rhamnosus GG.
Lactobacillus Rhamnosus GG is an incredibly special type of Lactobacillus bacteria, as it is histamine-free and has many unique benefits for mood, digestion, and inflammation.
If you are looking for a histamine free probiotic with *JUST* probiotic, and no prebiotic; Mood Super Strains is the one for you.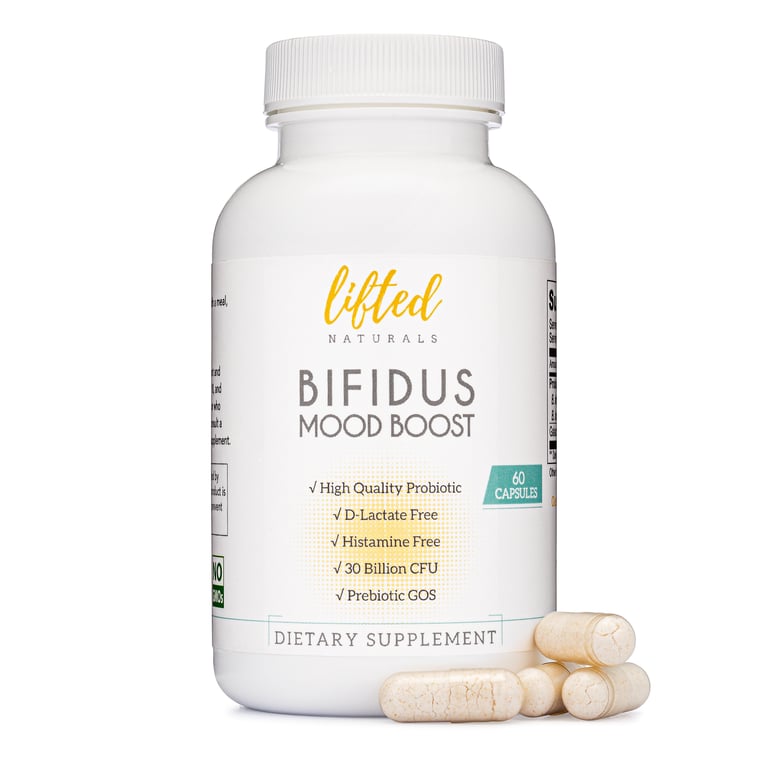 Bifidus Mood Boost
Bifidus Mood Boost is our non-histamine producing probiotic formula that also has prebiotic GOS. As a reminder, GOS is a specific type of prebiotic that is also known for it's stress-busting benefits!
It has FOUR different strains of feel-good probiotic bifidobacteria (all targeted to help with mood and digestion).
If you are looking for a histamine-free probiotic that also has prebiotics, Bifidus Mood Boost is the one for you.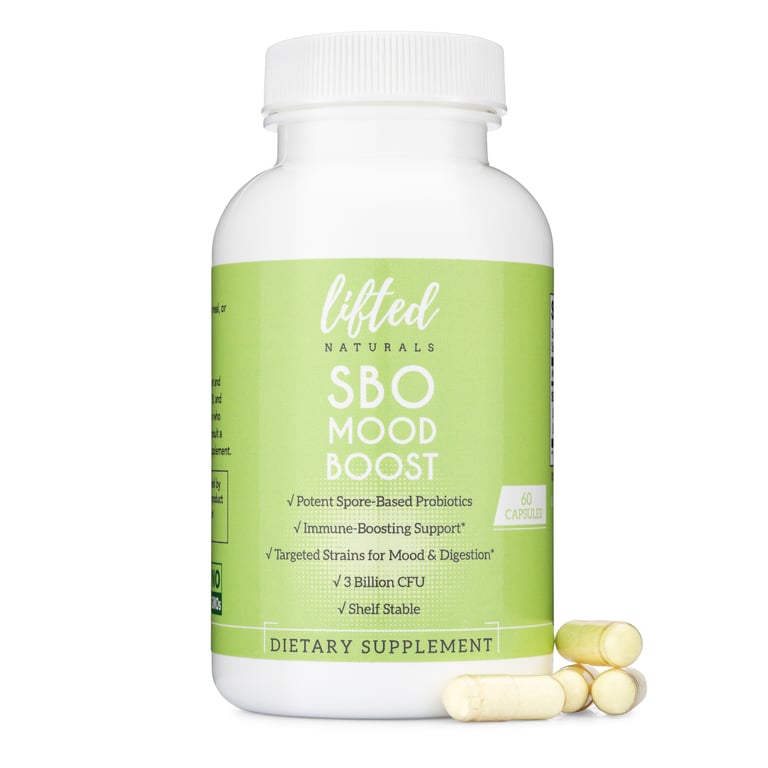 SBO Mood Boost
If you've tried lots of different probiotics and they haven't helped, you may want to try SBO Mood Boost, which is our spore-based probiotic. It has THREE specific types of SBO probiotic species and seems to work best for harder-to-treat digestive issues. It is a probiotic ONLY (no prebiotic) and it is a spore-based probiotic. It's a power-house of probiotic, which is great for individuals who have not gotten the desired probiotics from the more common types of bacteria like bifidobacteria and lactobacillus.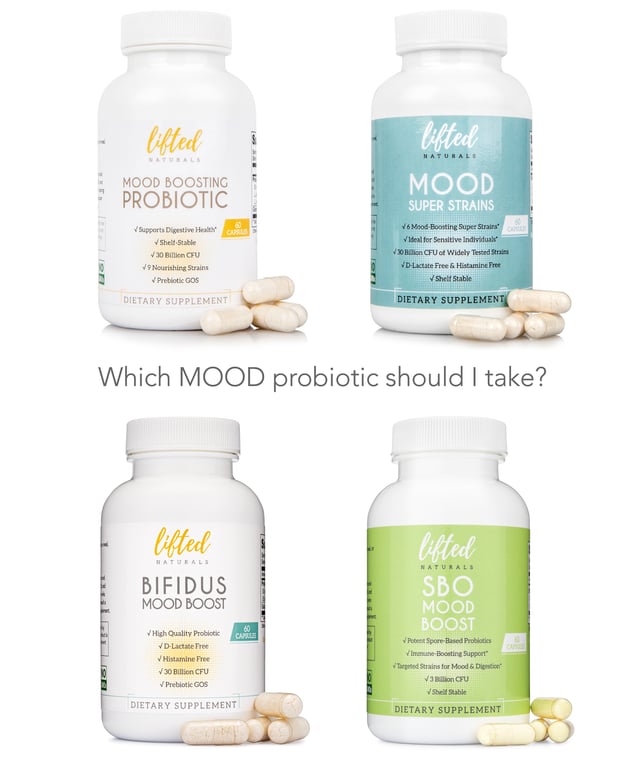 By balancing your microbiome, you can help your body thrive, physically and mentally
It's hard to know for sure which one is the BEST fit for you and your body without trying, but hopefully these tips will guide you in the right direction.
If you aren't happy with your purchase, let us know and we can send you different formula to try.
Cheers to feeling better, naturally.
Sylvia, Cofounder of Lifted⁠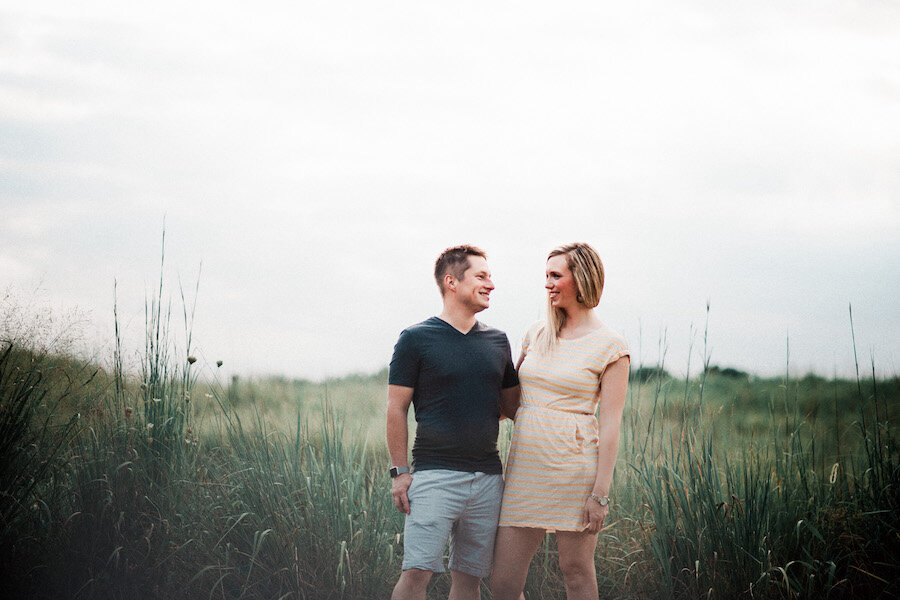 PS- Lifted Naturals is a small family business you can trust. We have a BIG passion for helping people feel better, naturally. We only make the things we take. And all of our products are created in our GMP certified facility here in the United States.⁠
PPS- New to probiotics for mood? Well, since this is our second post-script, we will keep this short. It's all about the gut-brain connection.⁠
MANY key neurotransmitters are made in the gut (and not in the brain!).⁠
Our probiotics are made using targeted strains and species that have been shown to help the body handle stress and elevate feelings of wellbeing, naturally.⁠
Sounds good, right? Give us a try. :)⁠