My productivity levels are reaching an all-time high.. and I want to share with you WHY so you can try it out for yourself.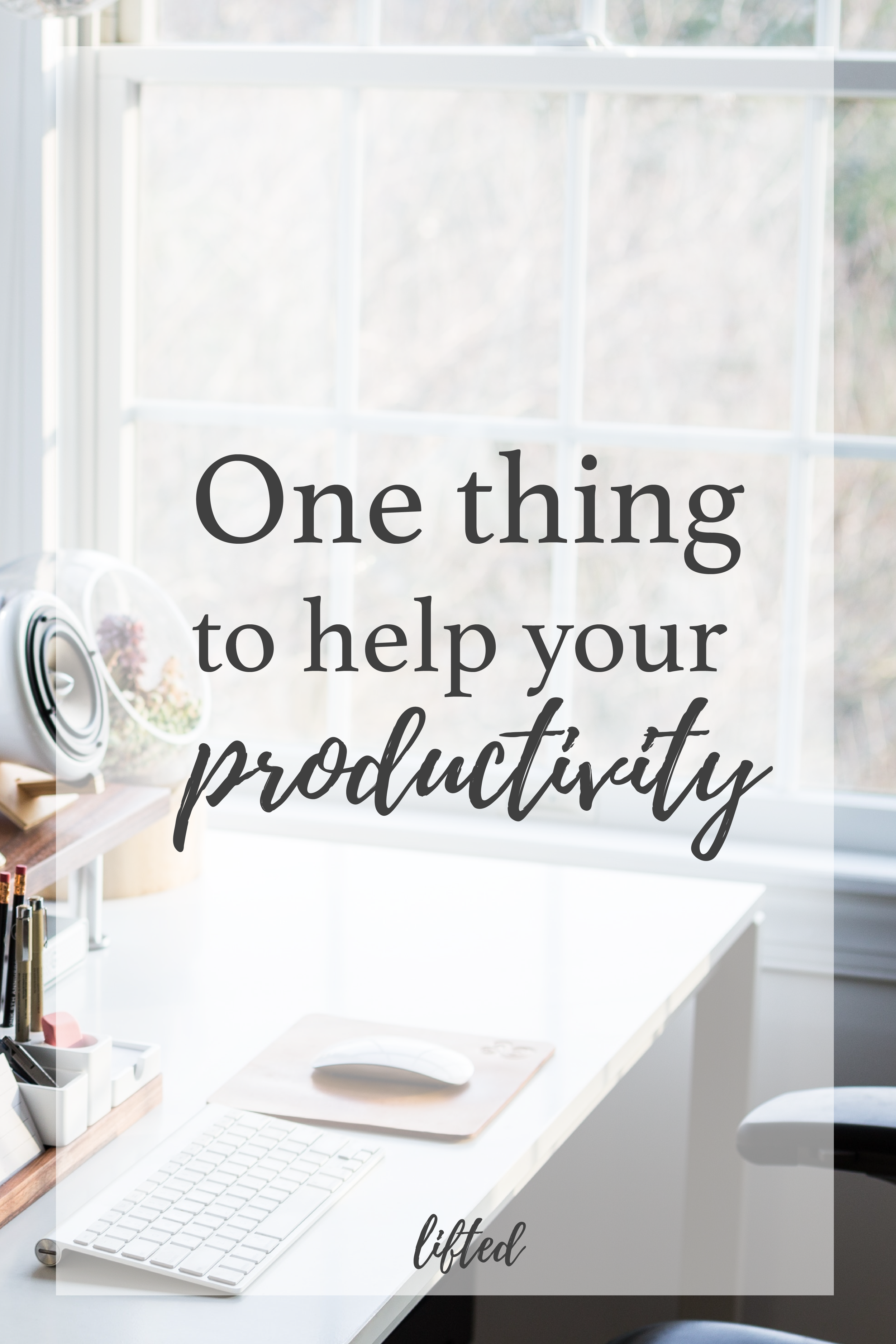 First of all, I know this isn't necessarily a productivity blog.
But it is a lifestyle and wellbeing blog
We believe that taking action and creating healthy habits can really change the shape of your life.
So, for starters, yes, I'm more productive because I am finally getting into the groove of kids being back at school and summer being over.
And, can I just say…I love having the kids home for summer. But the timing was kinda crazy, with the launch of our Mood Boosting Probiotic happening RIGHT at the beginning of their break.
So, yes, I am more productive now that I have come to accept my new lifestyle again, as a mom who works at home and actually has stretches of open time to do the work that needs to be done.
But, I am also productive now, because I have prioritized a couple of goals: "One Thing" style.
If you haven't read the book, The One Thing by Gary Keller, you should definitely check it out.
The essence of the book can be summarized in this one question:
What's the ONE Thing you can do such that by doing it everything else will be easier or unnecessary?
So, I picked one thing:
I walk 30 minutes every weekday.
I picked this because I realized that walking 30 minutes every weekday would make everything else in my life better.
Walking is good for my physical health and my mental health. THAT is worth making a priority, don't you think?
"A healthy person has a thousand wishes, but a sick person has only one."
So… walking.
That's my main one thing.
Then, from there, I immediately had more clarity and energy (because that's what a powerful one thing will do!).
So, I quickly decided to institute a bonus thing: every day I write a snippet (or more!) of my book I'm working on.
There's so much more I fit into the course of one day
So many to-do's and emails and calls and household tasks. But I fit them in between those other two things which have become nonnegotiable. They provide the fuel for the other things to get done.
So, I want to ask: what's the ONE thing YOU can do such that by doing it everything else will be easier or unnecessary?
Let me know in the comments below!
Sylvia